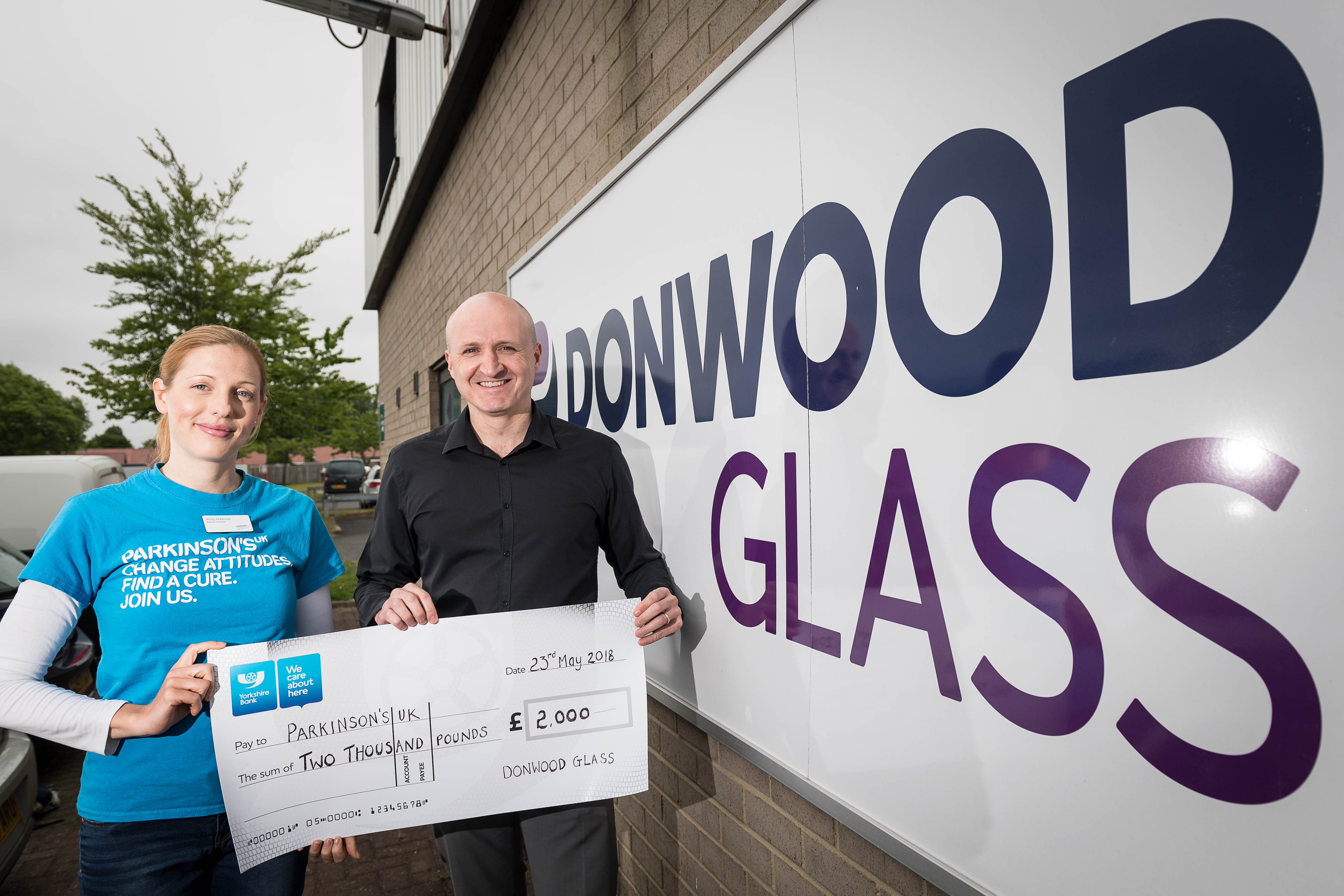 Donwood Glass – set the pace with charity runs
As you'll know, at Donwood Glass we care about our local community as well as our clients and, of course, we like to do our bit to support worthwhile charities too.
We're pleased to report that some of our team have recently successfully completed the Harmony Geneva Marathon and the Harmony Geneva 10K - raising thousands of pounds for Parkinson's UK.
We passionately believe in 'healthy body, healthy mind', and we are thrilled that our staff have taken on this amazing challenge together.  
A huge well done to Andrew Donnelly and Liam Gray for taking on the 10K, and Rob Thirkell and Martin McKlocklan for completing the marathon. Congratulations also to Rob's wife Suzie who also took on the 10K challenge as part of the team.  
Parkinson's UK is a great cause and one which supports thousands of people every year. We're pleased to report that the company will be match funding the final total so we're hoping to raise around £2,000.
Parkinson's is a progressive neurological condition which sadly gets worse over time. In the UK, the number of people diagnosed is about 145,000. That equates to 1 adult in every 350, so hopefully our fundraising efforts will go a little way to supporting sufferers and their families by finding better treatments.
If you'd like to support the team they're still collecting donations and you can visit their Just Giving page at https://www.justgiving.com/fundraising/martin-mclocklan